How to play – Victor Wooten – The Lesson
Add to favorites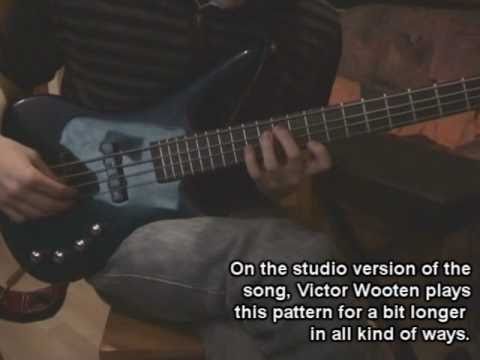 Hey everyone. In this video I will try to show you a way to play 'The Lesson' by Victor Wooten. I would like to emphasize that this is how I play the song, and not necessarily how it is played by Victor Wooten himself. Still, I hope it will help you learn the basics of this song.
I broke down the song into eight patterns. I also indicated where you can find those patterns in the studio version of the song. Victor Wooten also does some improvisation in certain parts of the song (be it studio version or live performance), but I will leave that up to you. Feel free to ask questions if something isn't clear
In some shots it seems that I set up my camera incorrectly, and so my fretting hand is sometimes outside of the shot. I hope you can forgive me for that
---
---
You must be logged in to post a comment.