Bass impro using scale substitution – major over minor
Add to favorites
CORRECTION!! Due to a video edit mistake, the video sounds a semitone note higher than recorded – sounds like Eb Major over Fminor – my apologies for the confusion it may have induced.
A short quick video oof my practicing playing D Major / and D major pentatonic over a Em7 (Dorian) chord groove (courtesy George Benson)
The Em dorian scale is the 2nd step of a D Major scale – the same notes but laid out differently. I frequently use the substitution technique to avoid always playing root note based patterns.
It maybe it sounds like im playing over a E minor dorian scale (which i also am in a way, see above) , but im THINKING in D Major.
Im playing my 1964 Fender Jazz Bass into a Boss JS-10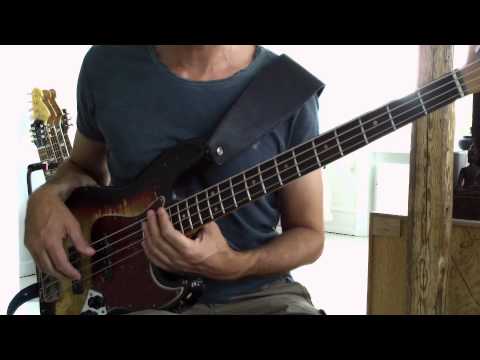 You must be logged in to post a comment.