6 string bass looping fun
Add to favorites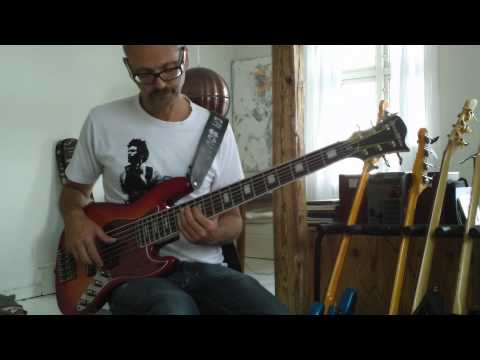 Checking out my new great 'Bass Mods K6′ six string bass with a Boss looping pedal.
Havent played a six string in a while, so you will hear a lot of unintended string rumble from the low B string – time to shape up on the floating thumb technique:-)
Anyway, still exploring the use of open strings and 3/4 finger picking.
Im playing in the key of Eb, standard 6 string tuning,
Gear used
Pandora px5d into the line in of a Zoom Q3 HD recorder
---
You must be logged in to post a comment.