The BassLab – Ep1 – "Surfin' with Log Drums"
Add to favorites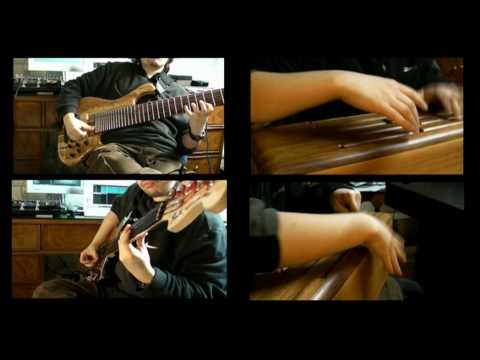 The aim of "BassLab" is helping the bassplayer in the creative process of a bass line.
"BassLab" features a complete exercise played with real instruments (not MIDI or VST). The first part shows an example of bass line, then you will have only the other instruments for creating your own riff.
You can download the track without the main bass line on:
http://www.guidoponzini.eu/basslab/lab1nobasscompressed.mp3
Hope this will be usefull. I plan to create more BassLab episodes.
Please, vote and comment.
Thank you
Guido Ponzini
http://www.youtube.com/ghigo85
http://www.guidoponzini.eu
……….
BassLab Ep.1 – "Surfin with Log Drums"
Written by Guido Ponzini
Guido Ponzini:
. fretless bass (main line)
. 8strings bass (melody and rhythmic fills)
. log drums
---
---
---
---
---
---
You must be logged in to post a comment.