Doublebass diaries #13
Add to favorites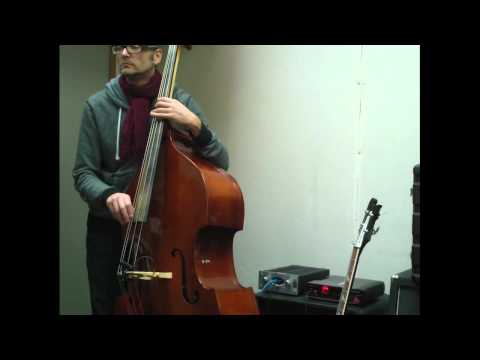 A beginners journey into learning to play the upright/double bass
I really enjoy practicing to the Jamey Aebersold jazzplayalong series, here from the "Dominant Seven Workout" volume, Im trying to improvise over a static F7 chord.
Another recommendation is the "Jazz Upright bass" DVD by Ed Friedland. tha hass helped a lot, especially in unlocking the higher registers of the neck.
Otherwise I do my chores of bowing to the Simandl double bass method.
After Ive gotten myself a rehearsal space, its so much satisfying to practice , with no neighboor complaints:-)
You must be logged in to post a comment.