Fretless Bass FRETLINES VS PLAINBOARD
Add to favorites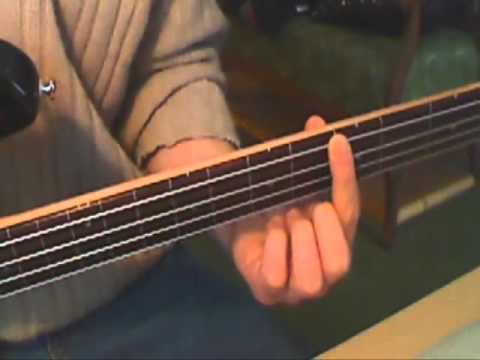 I'm by no means an expert on fretless bass as I've only been playing a few years fretless. This video is for beginners or any bass player wondering about fretless and the slight differences in dot layout between a fretlined fretless bass and a plainboard fretless. Yes, the dots along the side of the neck are in a DIFFERENT place on a fretlined fretless compared to a plain fretboard fretless. On a plainboard, you play centered exactly over the dot to get a true note. If you play over the dot on a fretlined fretless, you will be totally out of tune …
If you're considering getting a fretless, I recommend it, the transition from fretted to fretless isn't as hard as you might think IMO, they're a lot of fun and easier on the fingers if you use flatwounds.
Thanks for watching and to see more bass learning videos check out my youtube channel and please subscribe.
---
---
---
You must be logged in to post a comment.