L320 Legato minor pentatonic bass lick
Add to favorites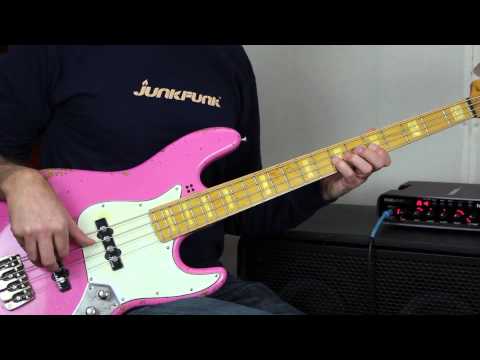 Its a good idea to practice your lines in a more legato manner – using left hand  hammerons, pulloffs and slides, instead of picking all the notes with your right hand. You can play some really fast and fluid lines – in a more guitaristic way.
The example is done using fingerstyle, but try it with slap too
Here is a link to a transcription, TAB or backing track for this lesson, but You need to be a registered user to download.
Did you like this?
If so, please
bookmark it
,
about it.