L374 Rock bass with MXR Bass Overdrive
Add to favorites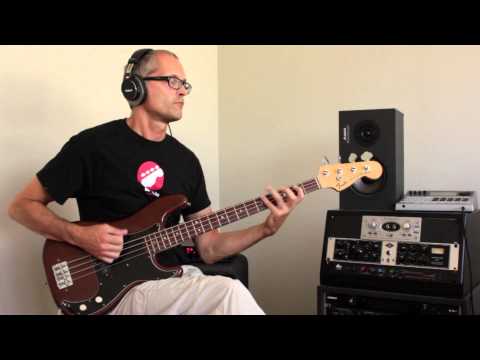 Example of playing more or less the same bassline with different note lengths – short for verses and long for choruses.
Its in the key of A.
Im playing my 1977 Fender Precision bass strung with Dunlop Nickel strings, gauge 45-105, through the MXR "Bass Overdrive" pedal and a TC Electronic "Hall of Fame" reverb pedal for a bit of ambience ( look at the picture for settings on pedals) into a TC Electronic RH450 amp and via the Direct output im going into Logic pro .
Download TAB/transcription as Guitar Pro 5 and PDF:
(Downloads hidden for non subscribers, please subscribe to download )

---
You must be logged in to post a comment.