L335 C7 soul funk bass groove with fills
Add to favorites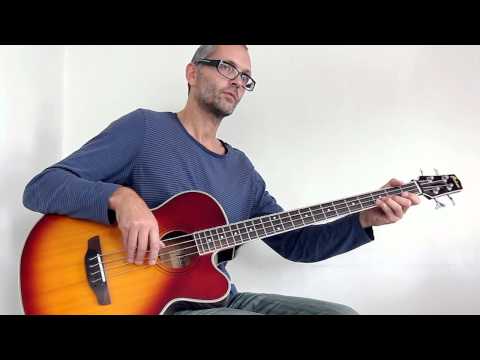 A simple bassline with nice and fairly easy fills using open strings, pulloffs and slides.
We are playing over a C dominant 7 chord and the scale used is mostly Mixolydian (C D E F G A Bb) with the minor third added for bluesy sound (Eb).
Recorded with my Canon T2i (550d) with a mounted Røde Videomic Pro, unfortunately the cameras internal sound limiter overcompress the sound, will fix that for next try (Will probably install the Magic Lantern camera hack )
Support me with an optional download of video, mp3, TAB in pdf and guitar pro format
You must be logged in to post a comment.