L323 4 finger groove in Dm
Add to favorites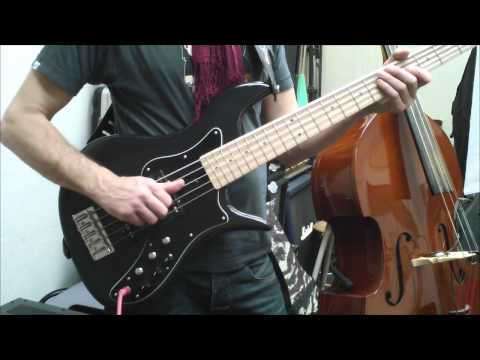 Groove in D minor using the 4 finger technique (Matt Garrison, Damian Erskine, Gary Willis….)
Im playing a canadian built 5 string F-bass, model VF5
If you have noticed – I have a "playing ramp" installed between the pickups to keep my fingers from getting caught under the strings when using this plucking technique. Gary Willlis invented this contraption I think, if you want to know more search for "ramp" and "gary willis". Gary Willis have done a video on have to construct a ramp yourself, it can be found on youtube.
Download transcription / TAB here
---
You must be logged in to post a comment.