L273 G swing groove with diminished chord run
Add to favorites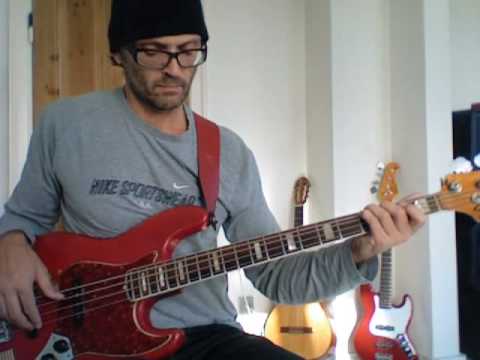 A swinged groove in G using open strings, a double stop (6th, b3) and the G diminished chord notes for the fill.
This scale consist solely of minor thirds and as in the example in G contains the 1 , b3, b5 and 6. You can look at it as selected notes from the bluesscale (1, b3, 4, b5, 5, b7) with the 6th added and can be applied to all bluesy settings when using chords like Gm7, G7#9.
---
---
---
---
---
---
---
---
You must be logged in to post a comment.