L255 Em7 dorian lick 1st position
Add to favorites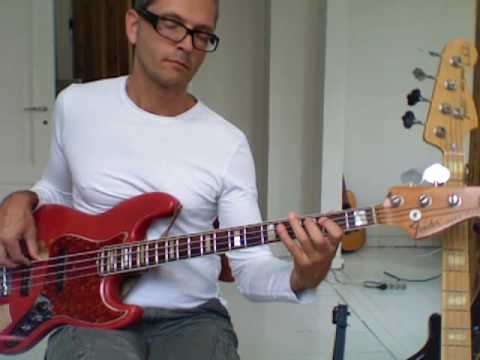 The first of a series of licks in the 5 different positions of the Em7 dorian scale.
This is the minor scale that is used the most in rock, jax and funk , when playing over minor7 chords.
You can look at it as a mixolydan scale with a lowered third 1 2 b3 4 5 6 b7
Start with the first position using all the open strings, i play a lick using trills and hammerons
The lick ends with a GMaj9 arppegio (or an Em11 arpeggio starting on the third ),which ever way you want to look at it.
Remember that Em dorian is the 2 step of the D major scale, so you could try and play your D major scale or even better the G lydian scale (major scale with raised 4th)
Em dorian inspiration video (Tal Wilkenfeld)
Support PlayBassNow and download original video, transcription/TAB and mp3 version here
---
---
---
---
---
You must be logged in to post a comment.