L219 E Slap bass in 1st position
Add to favorites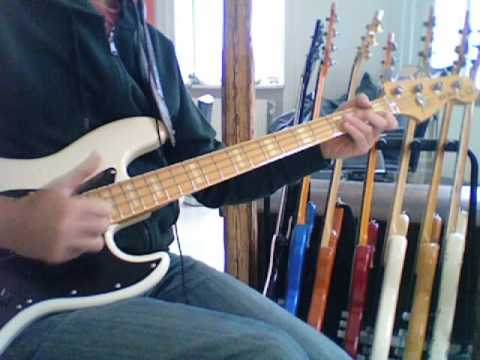 Some times slap bass in E sounds better and brighter in this position, because of the thinner strings insted on playing the notes on the A and D (as usual) you play them on the D and G strings. You got a more Marcus Miller timbre.
Notice how I, after playing the E string mutes it with my left hand thumb
---
---
---
---
---
You must be logged in to post a comment.